We are excited to announce that The People vs Climate Change a brand new documentary about Climate Assembly UK is now available to watch on BBC iPlayer. 
The hour-long film features a behind the scenes look at the assembly and follows seven assembly members – Sue, Marc, Charley, Amy, Folajimi, Richard and Amanda – as they navigate the climate change choices we face.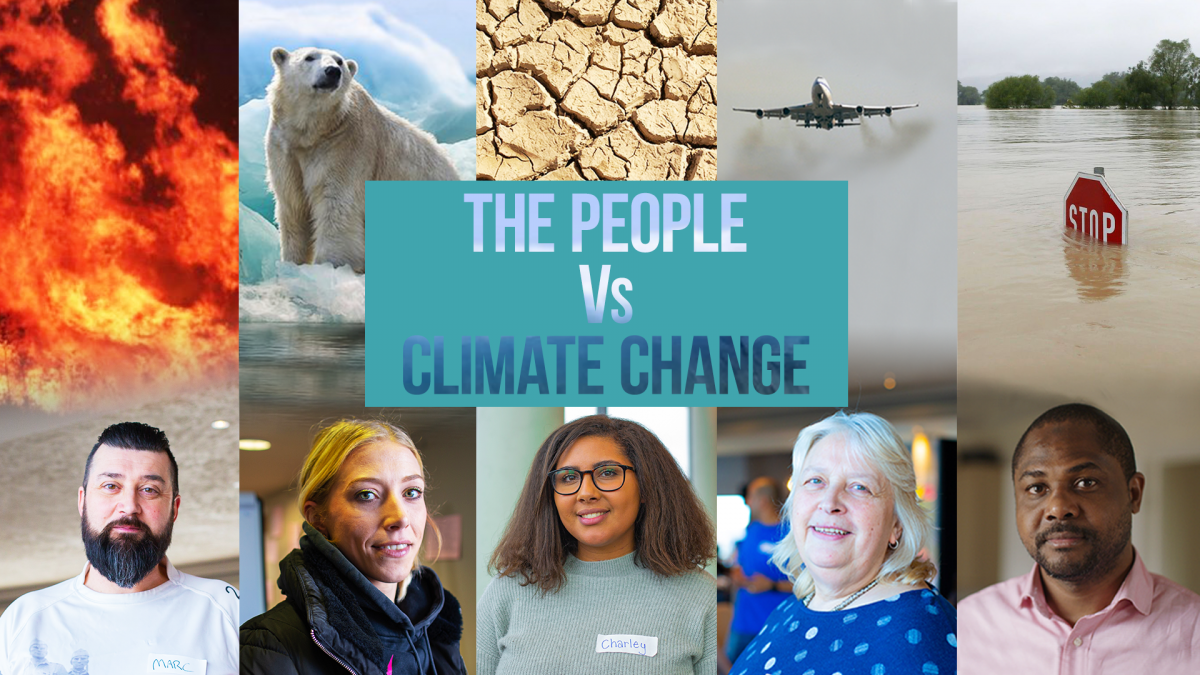 #ThePeopleVsClimateChange #ClimateAssemblyUK
The documentary shows how seriously the assembly members took their responsibility, and captures the impact it had on their lives. It demonstrates the power of bringing together people from all walks of life to tackle complex issues. 

If you know the Involve team, you will see a few familiar faces too. 

Climate Assembly UK was commissioned by six select committees of the UK Parliament. It brought together 108 assembly members from across the UK to consider how the UK should reach its climate target of net zero greenhouse gas emissions by 2050. Its report, launched in September last year, has had a significant impact on both stakeholders and Parliament. 
Watch the documentary on BBC iPlayer